Organic, Naturally.
Wight Salt is Hand-Harvested from the Mineral-Rich waters of Ventnor Bay. Naturally Produced using only organic methods, the sun's rays.
Our Story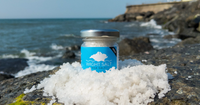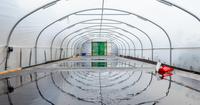 Eco-Friendly Choices
Wight Salt products are packaged in glasswear not plastic, and are delivered in recyclable packaging to keep our impact on the planet to a minimum.
Our Story
First Island Salt in 80 Years
Wight Salt revived the tradition of sea salt production on the Isle of Wight in 2018, over 80 years since the last crystal was harvested in 1930.
Local History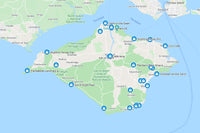 Stocked Locally
Wight Salt crystals and sprays are now available in shops across the Isle of Wight.
Find Stockists